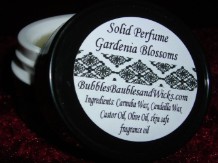 Each Solid Pefume comes in a 1/2 ounce container.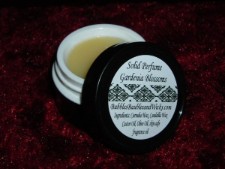 xyz
These 30ml Spray Bottles are HIS and HERS.. Our Mens Aftershave and our Womans Perfumes. Spray these directly on skin and rub in for long lasting scents and an added moisturizer!! *Avoid Clothing* Our Perfumes and Aftershaves are made with Cyclomethicone which is a silicone liquid that replaces petroleum based products which have been harming our ozone layer. This is a wonderful alternative to those "chemical" smelling sprays, that is good for you and our earth!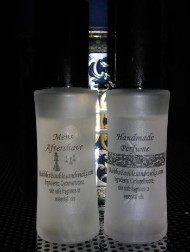 xyz
All Natural Roll on perfumes! All Natural ingredients including Grapeseed oil, Almond oils, Vitamin E and last but certainly not least skin safe Fragrance or Essential oils!
Each Roll On Perfume comes in it's own Organza Bag.
xyz
xyz